Posted by Prim & Prep - Tyler Read on Jan 13th 2016
Parker 26C Review – The Black Mamba!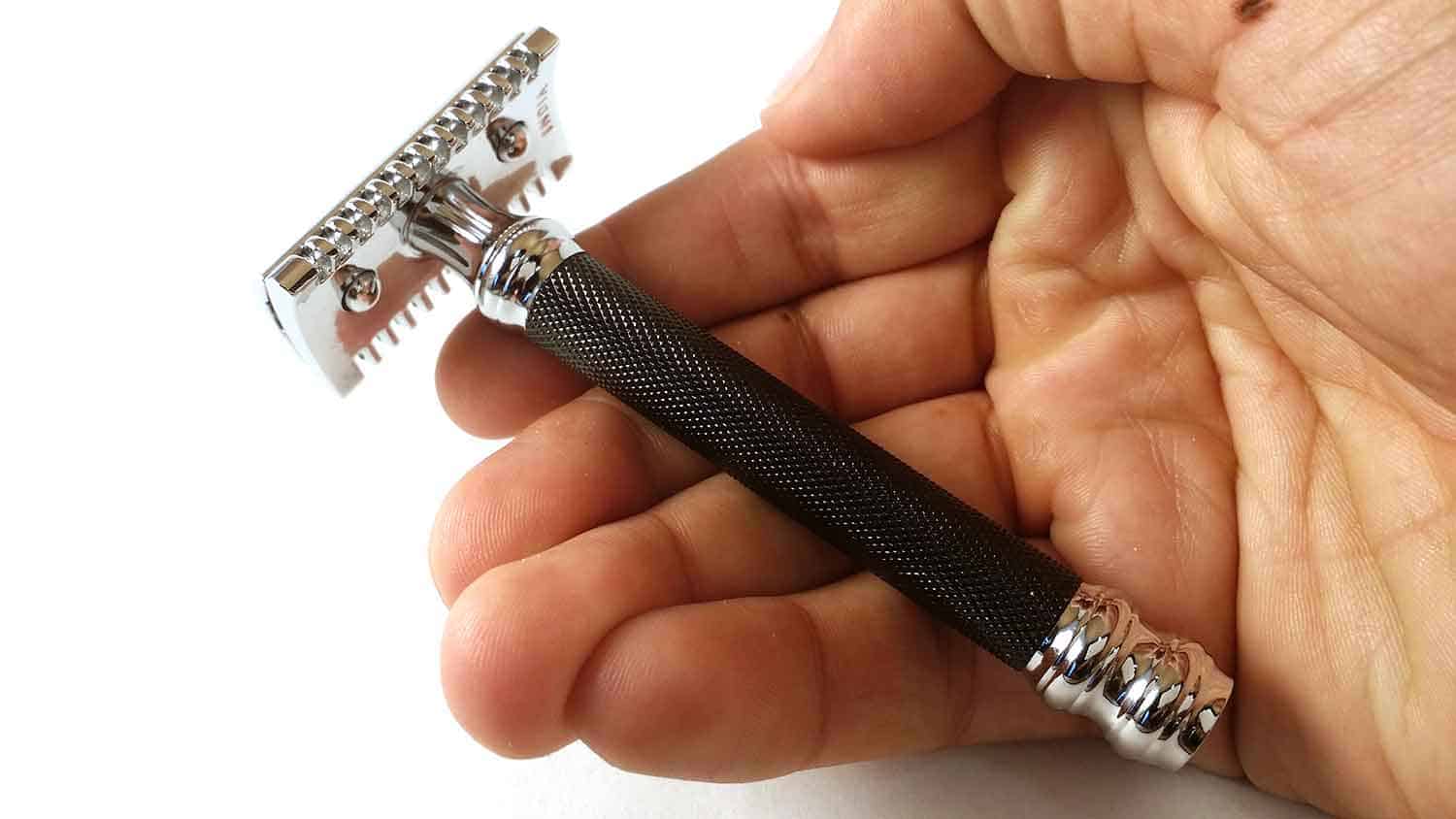 Editor Rating

Rated 4.5 stars
Outstanding
---
Reviewed by: Tyler Read

Published on: January 13, 2016

Last modified: January 13, 2016
Weight-

Editor: 80%

Grip

Editor: 90%

Length-

Editor: 90%

Aggressiveness

Editor: 50%

Blade-Replacement

Editor: 70%

Shave-Quality

Editor: 90%

Affordability

Editor: 90%
---
Review Summary:
Pros
Good weight, it does all the work for you
Mild enough for a beginner wet shaver
Sleek black look to it AKA "black mamba"
Good price point
Cons
The black makes it harder to clean white soap scum
Hello visitors of PrimandPrep, and welcome to another safety razor review! Today's article is a Parker 26c review. I call it the 'black mamba' because it is of solid construction with a sleek black theme to it. I have been getting a lot of requests to do more Parker safety razor reviews because they are some of the most affordable and well constructed safety razors on the market today. The 26c is a brass frame, open comb three-piece safety razor with a black handle. It definitely has a similar feel and look and feel to the Parker 24c as well as the Muhle r41(but less aggressive). Let's get right into my Parker 26c so that you can learn all about this Indian manufactured safety razor.
Weight and Balance
The Parker 26c weighs in at exactly 3.3 ounces. It has a good balance point that is towards the top of the black grip on the handle. I feel like other twist to open Parker's don't have the same balance point because it is hard to balance the opening mechanisms within the safety razor. Three-piece safety razors are much easier to balance because you could add weight to the right places much easier.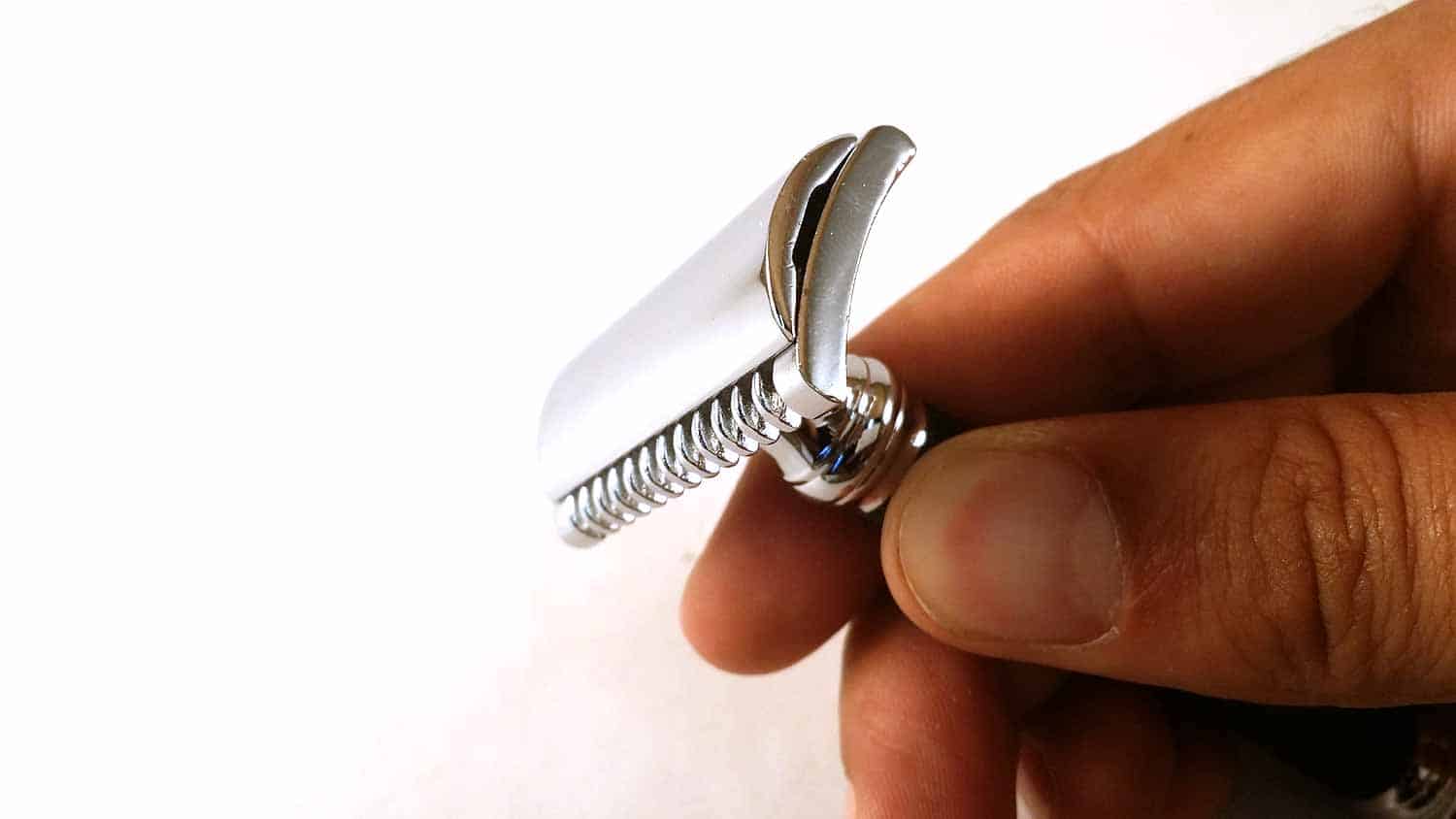 Grip
The black gritty metal provides excellent grip even if your hands are completely wet and soapy. You should have no trouble holding onto the 26c. This is another reason that it reminds me of the Parker 24c. The grip feels the same, but it is black gritty metal instead of the typical nickle color. The only downfall to a black grip is that it gets white soap scum on the a lot easier, and is harder to clean to perfection. I still feel like this black handle is easier to clean than the Merkur 20c or 30c series.
Length
It measures in at 4.0 inches. This seems to be a pretty standard length from the Indian manufacturer Parker. I see very little variability between overall length of their safety razors. And in my opinion I think this is a great length for people with all different hand sizes. If your safety razor is close to 4.5 inches you might have trouble if you have small hands. On the other hand if you get close to 3.5 inches, people with larger hands might have trouble maneuvering the razor or finding a comfortable hand position.
Aggressiveness
Compared to the other Parker safety razors that I have reviewed on the site, the Parker 26c is relatively mild. Not as mild as the Edwin Jagger safety razors or the Merkur 34c for example, Just compared to other Parker's, it is relatively mild. On my aggressiveness scale I would rate it a 4/10. This is a great level of aggressiveness for a beginning wet shaver. The open comb headpiece has very deep grooves, and expose a lot of the blade to your skin. But at the same time, it has a relatively small blade gap. These kind of cancel each other out to make it a mildly aggressive safety razor that gives a very close comfortable shave.
Blade Replacement
This is a three-piece safety razor, which makes it a little bit more difficult to replace the blades compared to a two piece or butterfly open safety razors. That being said, it should still be fairly easy to replace the blades as long as you're careful. The blade sits very snug and does not move during your shave. I found this to be the case more with three-piece safety razors as opposed to a butterfly open safety razor. I also notice the three-piece safety razors are virtually indestructible and will last a lot longer because they have no moving parts. I will trade ease of blade replacement for durability and blade stability any day. I still like my TTO(twist to open) safety razors, but there is something amazing and comforting about how sturdy three piece razors feel.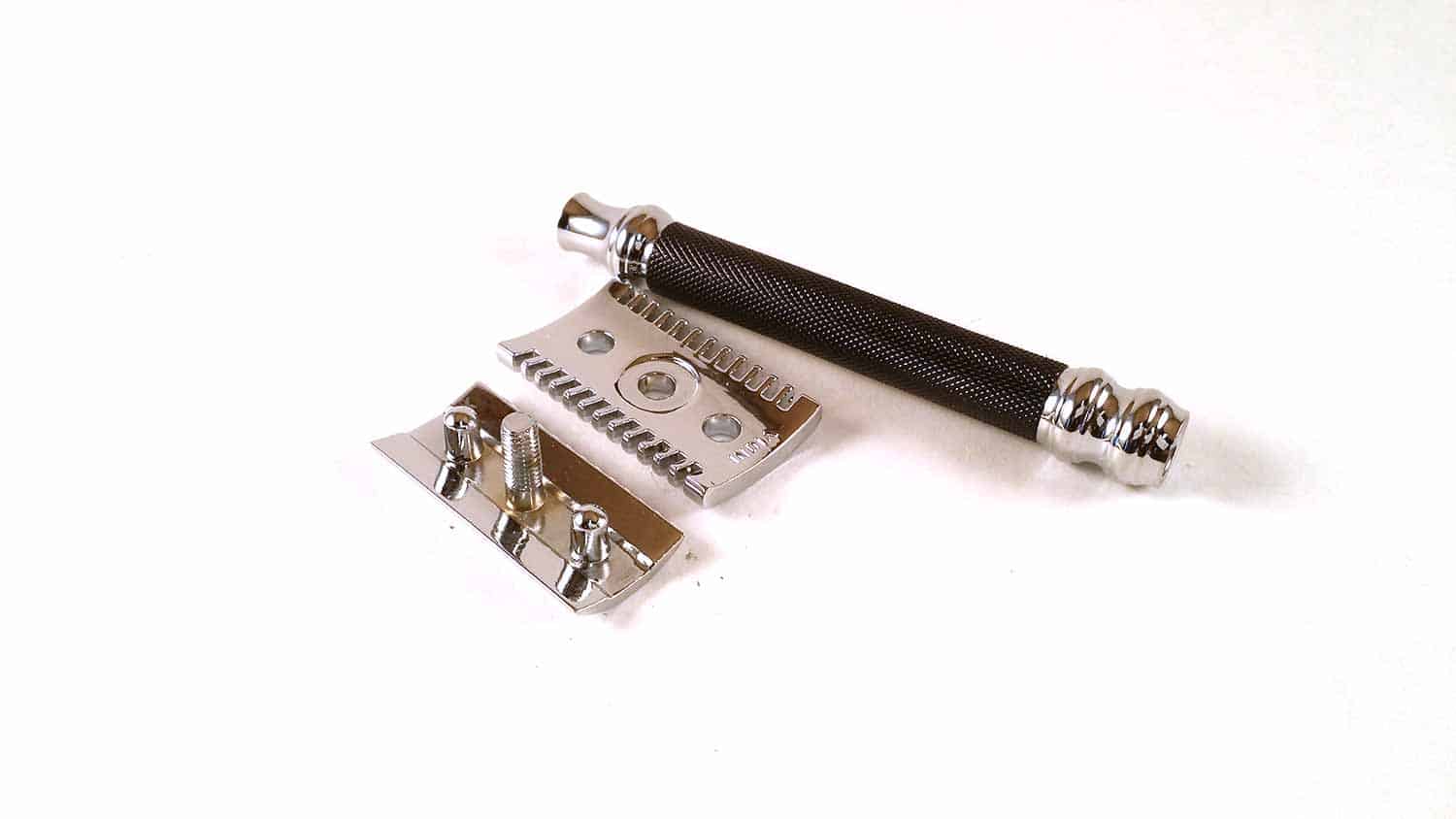 Parker 26C Review Conclusion
Overall this is one of my favorite Parker safety razors! It is relatively mild, has a fantastic grip and provides you with a great shave that is economical. I found that I can pop in any blade that I want with the safety razor for a comfortable shave. This thing is just sturdy and has a good balance, which makes me feel very confident while shaving with it. Let me know what you guys thought of my Parker 26c Review! Please share this on social media if it was helpful to you and have a shavetastic day!